AGENCY INFORMATION
Boys & Girls Club of Western Benton County
655 Heritage Court
Siloam Springs, AR 72761
www.bgcwbc.org

Benton County 4-H Club Foundation - Bloomfield 4-H
1204 SW 14th Street
Bentonville, AR 72712

Big Brothers Big Sisters of Northwest Arkansas
91 Colt Square,Suite 1
Fayetteville, AR 72703
www.bbbsnwa.org

Children's Advocacy Center
2113 Little Flock Drive
Little Flock, AR 72756
www.cacbentonco.com

Dogwood Literacy Council
100 S Broadway Suite H
Siloam Springs, AR 72761
479-524-4009
dogwoodliteracycouncil.org

Gentry Elementary School PTO
P O Box 973
Gentry AR 72734
479-736-2252

Gentry High School Academic Booster Club
1155 Pioneer Lane
Gentry, AR 72734
479-736-2666

Gentry Primary PTO
P.O. Box 586
Gentry, AR 72734

Gentry Public Library Association
105 East Main St.
Gentry AR 72734
479-736 2054
www.gentrylibrary.us

Gentry Youth Organization
P O Box 1237
Gentry AR 72734
479-228-2235

Gentry High School Scholarship Fund
201 South Giles
Gentry AR 72734
479-736-2666
www.gentrypioneers.com

Gentry Volunteer Fire Department
P.O. Box 970
Gentry, AR 72734

GFA Pantry, Inc.
P.O. Box 375
Gentry, AR 72734
gfapantry@gmail.com

Main Street Gentry, Inc.
P O Box 642
Gentry AR 72734
479-736-2358
info@gentrychamber.com
www.gentrychamber.com

Single Parent Scholarship Fund of Benton County
2601 SW "D" Street
Bentonville AR 72712
479-254-8550

The Manna Center
670 Heritage Court
Siloam Springs AR 72761
479-524-9825
themannacenter.org

Total Life Community Center
13710 South Highway 59
Siloam Springs AR 72761
479-736-0384
gentrytlc@gmail.com
Criteria for Receiving Funds from the United Way of Gentry
Tax Exempt Status
You must provide proof of exemption from federal income tax as an organization described in section 501 (c) (3) of the Internal Revenue Code.
Programming
You must offer specific health and social welfare services in a prudent and fiscally sound manner to persons in the Gentry school district area.
Reporting
You must provide, with your application of funds, a financial report and a report of how United Way funds were used in the past year.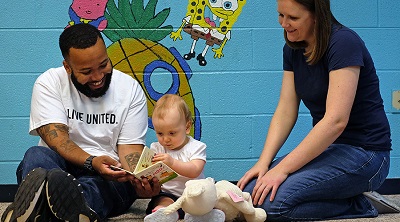 Representation
You must be represented by an identifiable group of citizens responsible for the agencies programs and policies.
Participation
You must be willing to participate in the activities of the United Way of Gentry including helping with the annual fundraising.
Fund Raising Campaigns
The United Way of Gentry provides only operating funds in support of member agencies and does not provide capital funds. However, the United Way recognizes the necessity for agency campaigns to raise funds for purposes considered pressing and important from both the agency's point of view as well as that of the community. Member agencies may not have fund raising campaigns between September 15 and November 15 each year. To waive this policy, a member agency must make a request in writing to the United Way Board.
Notice of Withdrawal
Upon notice of the United Way's intent to fund a member agency, that agency will have 15 days to accept, deny or appeal the allocation. Such notification should be made in writing to the United Way director and received within 15 days. Any agency refusing United Way funding for the purpose of conducting their own public fund raising campaign shall be excluded from funding for that year and the next succeeding year before becoming eligible for future funding.
Violations
The Gentry United Way Board of Directors reserve the right to withhold any or all funding from a member agency found in violation of these policies and procedures.
Amendments
These policies and procedures may be amended with the consent of a majority of the Gentry United Way Board. Amendments to these policies and procedures shall be submitted in writing to the United Way board president, distributed to each board member and placed on the agenda for the next scheduled board meeting.
Funding Priorities
The United Way of Gentry provides donors with the flexibility of determining what program, service or cause they would like to support. From a broad perspective, the United Way of Gentry supports a wide range of causes that improve the quality of life in the Gentry. Our funding priorities include:
Social/human services
Youth Development
Education and life long learning
Emergency needs
Public Safety
Economic vitality
Arts, cultural and historical advancement
To request funds for your agency complete the Agency Form (word document)